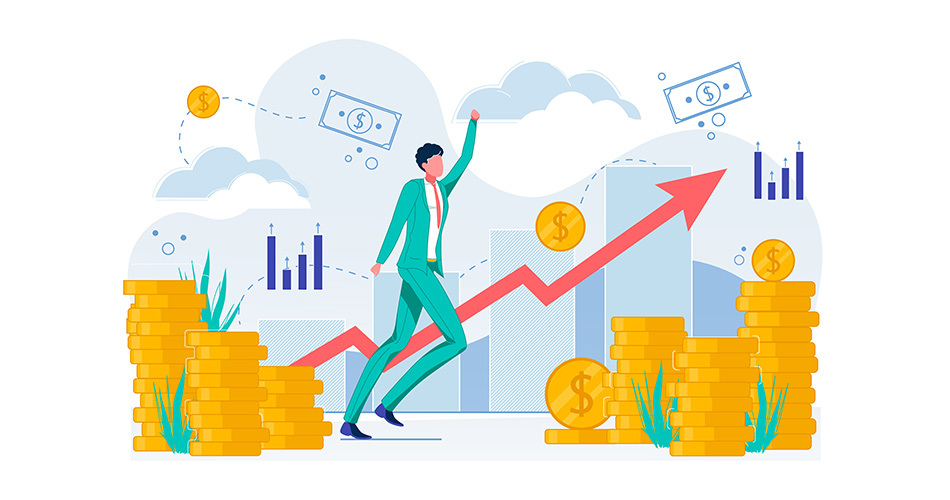 4 Methods for Treasurers to Support CFOs through Better Reporting
Financial reporting is a complicated process, and becomes cumbersome when an organization relies primarily on spreadsheets for reporting. A recent survey shows that 97% of CFOs are worried about financial reporting-related issues and they often have to deal with "unanswerable questions" asked by the board of directors. To improve this situation, treasurers can support CFOs with better reporting that provides accurate and relevant information to improve strategic decision making.
Here are 4 methods for treasurers to improve reporting:
1. Say Goodbye to Spreadsheets
Using spreadsheets as the main form of reporting can put your organization at risk. Spreadsheets are by their very nature, error-prone and unreliable. When an individual who is managing the spreadsheets discontinues services temporarily or on a permanent basis, this creates a high risks of errors when someone else has to take over this task. In addition, insufficient security controls could allow an unauthorized individual to access the spreadsheet from the server. To overcome these hurdles, it is best to say goodbye to spreadsheets and move to a cloud-based treasury management system which is far more efficient and robust. Such systems are better equipped to provide accurate, updated information that supports CFOs with strategic decision-making.
2. Provide Projections & Future-related Information
CFOs are responsible for steering the organization through strategic decision-making. This is difficult when they lack relevant information and resources. A treasurer can provide required information on cash and liquidity forecasts, current and projected financial risks and the consequences of regulatory compliance. A treasurer can also provide advice on appropriate methods of financing, ways of recovering overseas cash, managing uncertainty in the currency markets and fraud prevention procedures. Such valuable information that pertains to the future cashflow and liquidity of the organizations can support CFOs to make strategic decisions such as expanding into new markets, financing acquisitions, etc.
3. Leverage The Power of Business Intelligence
Many CFOs face a challenge with an abundance of reports, but a lack of business intelligence. This crucial information is buried deep in the reports and even worse, the majority of reports have redundant information. In this situation, there is a lack of quality reporting and CFOs drown in information overload that hides insights.  Treasurers can address this problem by identifying relevant information and presenting it in interactive, visual dashboards. This  can be solved through business intelligence which drives data visualization. This presents CFOs with important financial KPIs and interpretations. Such business intelligence renders clarity and visibility which aids the CFOs in taking critical financial decisions.
Manual reporting process such as relying on spreadsheets, possess the risk of costly errors which are detrimental to the organization particularly during liquidity forecasting or surplus cash projections.
4. Upgrade Systems for Data Integration & Accuracy
The majority of CFOs struggle with scattered data that presents risk for errors and decreased productivity. Data accuracy is the single most important factor for CFOs to make critical financial decisions. Siloed data is no good for decision-making  and the solution to this challenge is to upgrade IT systems and reporting systems to the latest treasury management solutions that integrate data across systems, eliminating silos.
This also automates the task of data gathering, consolidation and reporting. With automation, the reports can be generated at a fast pace with enhanced time-savings. With cloud-based reporting solutions, you can save costs and eliminate risks caused due to manual management of reports, leading to increased accuracy of data. CFOs can harness a convenient single-view dashboard which had in-built capability to pull in data from various sources and display accurate, insightful results on a single screen.
In order to drive financial success, CFOs should mend their financial systems to make them more secure and transparent. It is possible to build a robust financial reporting system through implementing modern treasury management solutions, capable of conducting accurate cash flow projections, providing cash visibility and managing risks. Sealing the loopholes of the financial systems can go a long way in generating increased cash flow to deliver greater ROI.
If you'd like to improve financial decision-making and treasury reporting in your organization, V-Solve can help you. We years of experience of working with leading global clients. Our next-gen, cloud-based solution T-solve, provides powerful cash and liquidity visibility and forecasting functionality and other treasury management capabilities. Please contact us to learn more and we would be glad to assist you overcome your business challenges.