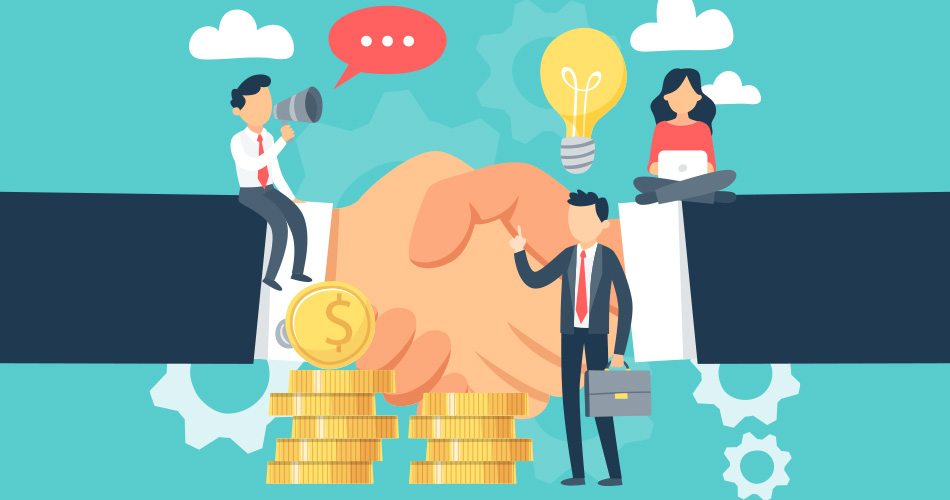 7 Aspects of Corporate Treasury That You Must Consider
Apart from administering traditional functions of cash flow forecasting and financial reporting, the treasury department of an organization has a broader role to play in bolstering the company's growth and long-term success. In light of rapidly changing market conditions and business goals, treasury must consider a new range of criteria so that treasury is a strategic partner to the company.
Here are 7 aspects corporate treasury must consider:
1. Ensuring Operational Excellence
High-performing treasury departments should be visionary to review processes to support future business needs. Several operational technologies like in-house banking facility, payment factories, cash pooling, re-invoicing treasury, shared services centers and netting should be implemented to steer standardization, scalability and flexibility – these are indicative of the positive health of treasury operations.
2. Revamping Treasury Functionalities
As treasury takes a more strategic approach, it should aim for cost-efficiency and agility. The treasury functions should be assessed routinely to examine whether the systems are truly fulfilling your requirements. Modern treasuries are transforming their legacy system with advanced automation to effectively cater to the evolving goals of the enterprise. Upgrading to a more advanced treasury solution can help treasury function drive more strategic value for the organization.
3. Implementing Corporate Transformation
Modern treasury must support organizations during transformations such as during mergers, acquisitions, disinvestments, IPO or due diligence and pre-close through close and post- close. To successfully conduct these activities, appropriate automation of processes should be implemented. Such automation can improve the enterprise's forecasting and predictive capabilities. Accurate forecasting is a strong foundation for making informed decisions about potential transactions in the future. Aside from stronger forecasting abilities, treasury can utilize analytical tools with convenient dashboards that provide insights at a glance to improve treasury operations based on actionable data.
4. Taking Analytics to The Next Level
Modern treasury make use of analytical tools for insights regarding:
future risks prediction
guarding assets of the organization
cash to invest in future ventures
covering organization's expenses
aiding decision making
Organizations that upgrade to the latest treasury solutions that provide such analytics and reports have a strong advantage over those still relying on legacy technology. The latest technology supports treasury in handling special functions like accounting for receivables, constructing payment entity and ensuring payment security, and governing real estate and benefit plans. Such analytics drive improved treasury performance so the department can create greater value for the organization that is measurable.
5. Disruptive Technology for Treasury
With the upcoming technologies and tools, treasuries can deliver accurate and detailed reports with regards to all the departments like finance, accounting, regulatory and governance. They can also achieve data purity and integrity with enhanced capabilities. For instance, block chain functionality is used to achieve managerial excellence in delivery, asset and supply chain management; while analyzing tons of data can be accomplished swiftly with artificial intelligence (AI); recurring processes are automatized with robotic process automation (RPA).
6. Treasury Focusing on the Big Picture
Treasury must focus on the big picture while keeping an eye on routine treasuring operations and maximizing value from them. This entails executing ad-hoc tasks with continual assessment to keep track of changes in market and technology, but also, be a part of strategic workforce hiring and subsequent training. Consequently, there would an adequate allocation of resources in building knowledge base and research & development to aptly cater to all the needs of the enterprise. It is needless to say that these areas are the precursors to controls and security.
7. Role in Preventing Enterprise Risks
Apart from mitigating common risks related to interest rate, currency, credit and securities prices, treasury plays an important part in mitigating enterprise risks such as unstable global environments, fraudulent transactions and cyber network contravention. By implementing advanced technologies like cryptographic and data protocols capabilities, securing data is no longer an arduous task. The responsibilities of modern treasury have been extended to generating controlled environment in order to tackle regulatory requirements and curb enterprise risks.
Have you considered these aspects of corporate treasury and how you can improve them in your organization? Doing so can make all the difference and transform treasury functions and operations from merely average to best-in-class, driving greater strategic value across the organization.
If you're looking for a solution to that provides convenient visibility of treasury operations in a single dashboard, V-Solve can help you. Our next-gen, cloud-based solution T-solve, provides powerful cash and liquidity functionality, including cash flow forecasting capabilities. Our experienced and dedicated team of experts can aid your organization in treasury-related tasks to optimize treasury operations. Please contact us to learn more and we would be glad to understand your business challenges and help you overcome them.