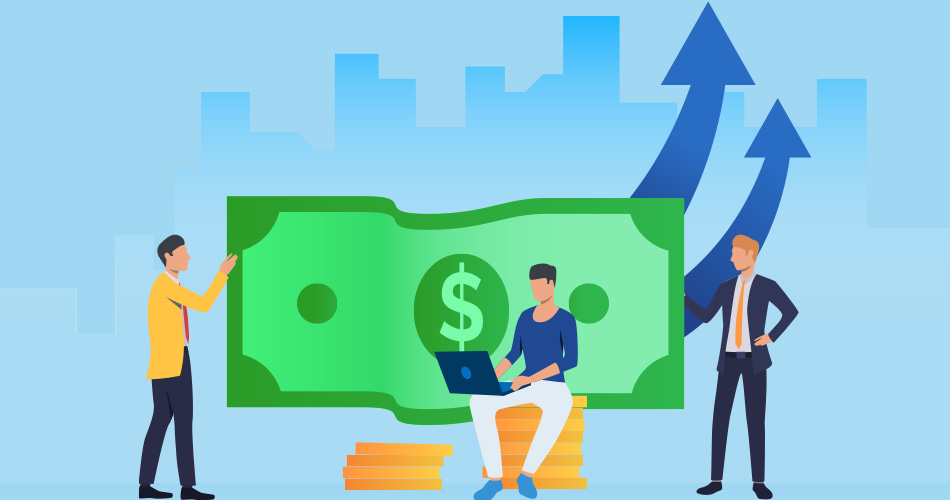 Secrets of Cash Management Excellence – Part 1/2: Cash Visibility
Ascertaining current cash position is essential for treasurers to manage organizational cash effectively, making more informed treasury decisions with better utilization of cash. Cash management is all about knowing the cash reserves in the various pockets of the organization.
Corporate Treasurers face several challenges while determining current cash position. Due to fragmented corporate and banking structure, it is difficult to prepare updated cash balance reports. Also, on account of manual reporting process, the results can be erroneous and outdated. Poor cash visibility also increases risk in case significant or inappropriate activity occurs in a blind spot.
Therefore, cash visibility is essential to mitigate risk and make more informed decisions with accurate, realistic data. A decade ago, an end of month report might have been sufficient, but in today's dynamic environment and marketplace, treasurers need on-demand cash visibility to maximize cash efficiency for the organization.
How Can You Establish Cash Visibility?
There's good news. Thanks to the latest technology, particularly cloud-based treasury solutions, it is much easier to get an accurate picture of cash availability. This visibility requires carefully planning and syncing between various branches and banks. Here are some measures that organizations can take to improve cash visibility:
Automated Bank Statements
Subscribing to electronic bank account statements automates the process of sending account statements from the banks. These automated statements will have all the required information that can be availed by the corporate treasurers for deducing cash visibility. The advanced features in the latest treasury software are capable of adapting to the differences in the file content and optimizing accordingly.
Such software also quickly identifies partial payments, the amount pending in subsequent payments, any discrepancies and reconciles the numbers in bank statements with your accounts receivable. Automation of these tasks with sophisticated treasury software that provides a convenient interface greatly enhances cash visibility. You no longer get bogged down with the manual effort of sorting through the finer details of reconciliations.
Centralized Banking
It is quite possible that an organization can have multiple banking partners. It is advisable to concentrate account statements to a single bank, or at the most a few banks, for simplicity and cost-effectiveness. You can select some core banking service providers to collect all the account statements from rest of the banking partners and later send across to you.
Even if an organization has multiple baking partners, utilizing Straight Through Processing (STP) and SWIFT payments effectively reduces the number of touch points, acting as a single clearing house for transactions. Even better, it automates transactions which is highly cost-effective and eliminates delays and any manual errors. When STP is used in tandem with sophisticated treasury solutions that provide convenient interfaces it facilitates on-demand, accurate cash visibility at a glance.
Automatic Detection of FX Payments
Recognizing FX payments can be automated with the latest treasury solutions if all the required information is present in the bank statement file. FX transactions are carried out in foreign currency from the subsidiaries' bank accounts and these can be expensive on account of the transactional fees paid to the bank. Efficient cash management software can detect such activities and timely measures can be taken to alleviate the payment hazards. This saving is a significant ROI for the tool that provides cash visibility.
Impact of Enhanced Cash Visibility
Clear cash visibility provides accurate, up to date data for informed decision making. It allows treasurers to ascertain new investment opportunities and a more in-depth analysis of cash and liquidity delivers a more comprehensive understanding of the organization's cash. Some of the other benefits include:
Improved Forecast Deviation Analysis
For gauging forecasting performance of the bank subsidiaries, treasures can utilize visualizations of historical bank actuals against historical forecast data. This visual comparison is possible with the latest treasury software that provides visual reporting and analysis. This mechanism can nimbly identify the subsidiaries who provided good forecasts and pinpoint the subsidiaries that did not perform well.  This feedback is useful in molding razor-sharp accuracy with cash forecasts.
Cost-Effective Fees & Payment Options
With an advanced cash management tool, determining transactional quantity and bulk has become effortless and time-saving. This is in stark contrast to the typical practice of corporate treasury relying on banks to provide this information. On-demand visibility of this information can come handy during certain instances like working out transaction fees, switching banks, or helping group subsidiaries opt for more cost-effective methods of payment.
Conclusion
Once an organization improves cash visibility, stakeholders will have accurate cash balance particulars from the previous day for ascertaining cash position and liquidity analysis. This serves as a solid foundation for a range of reports that cater to the various stakeholders, both internal and external. The latest treasury software solutions provide functionality that supports cash visibility and on-demand, flexible reporting.
If you're looking for a solution to streamline the process of cash management for better cash visibility, V-Solve can assist you. Our next-gen, cloud-based solution T-solve, provides powerful cash and liquidity functionality, including cash visibility capabilities. Please contact us to learn more and we would be delighted to understand your pain points and help you triumph over them.