Group Reporting in SAP S4
SAP S/4HANA group financial reporting or financial consolidation is vital for providing your business with critical information aiding the decision-making process. The solution allows customers to perform consolidation tasks efficiently and is vital for providing business with critical information aiding the decision-making process. provide their detailed perspective of your business at any point quickly. Besides, businesses enjoy accelerated book closing processes saving time and enhancing accuracy. V-solve will help your business realize the full benefits of the financial group reporting solution.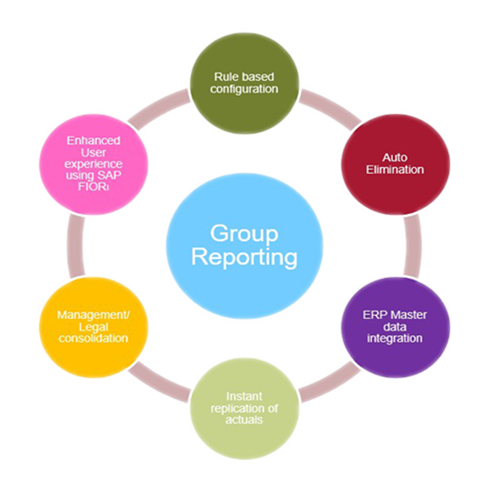 SAP S/4HANA financial Group reporting comes with various pre-configured features for the customers. This tool allows businesses to customize their settings based on the content provided by SAP. The content aids businesses in enhancing the Group Reporting implementation process. Business users are allowed to make changes and copy or use the content in its original state. The tool content includes consolidation accounts charts, master data, mapping of fs items, validation methods, document types, currency translation methods, cons monitor task groups and data monitor, sample reports, SAP Fiori roles, queries, and much more.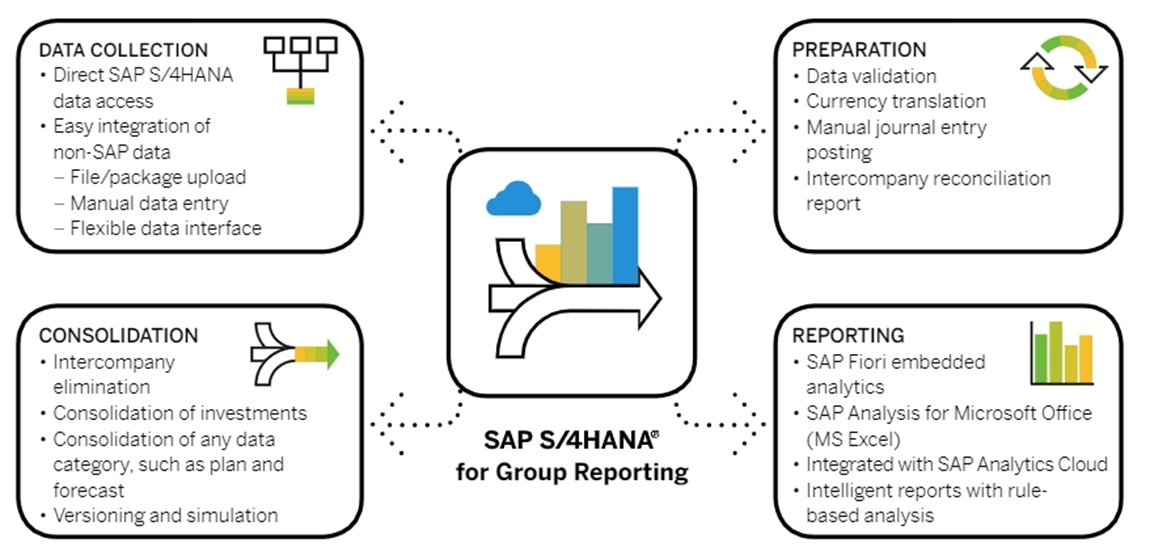 The tool offers legal and management accounting access from the universal journal without needing a warehousing tool or ETL to transfer financial records from your business transaction system to the consolidation system.
Allows customers to perform planning and consolidation activities in real-time within the same application enabling your business to have easy access to detailed customer perspectives at any point.
The tool speeds up closing processes providing you with more time to analyze the data and make informed business decisions based on the results the tool produces.
Comes with financial statement features, which replace the accounts Group Chart.
The FS items setup and maintenance are managed inside the Group reporting tool, affecting the accounts operating accounts chart.
The tool offers rule-based eliminations, reports, and validations broken down and shared for both Group and local closing activities.
This Group Reporting features a drill-down reporting tool leveraging the underlying Universal Journal to provide your business with a significant data granularity, SAP Disclosure Management integration roadmap.
We have a well-designed group reporting roadmap to help your business deliver final stage reporting. Our Senior SAP Finance consultants will take you through the whole group reporting configuration and help your business implement Group Reporting for your business. We will demonstrate various data collection methods such as Flexible file uploads, manual release Analytics, validation points, and much more.