On-Demand Cash & Liquidity Forecasting
A single, cloud-based dashboard provides a snapshot view of your cash and liquidity actuals. In addition, accurate forecasting and smart recommendations drive better decision-making and planning for better outcomes. While T-Solve is a standalone solution, it can interface with your current Treasury product eco-system and augment your capabilities.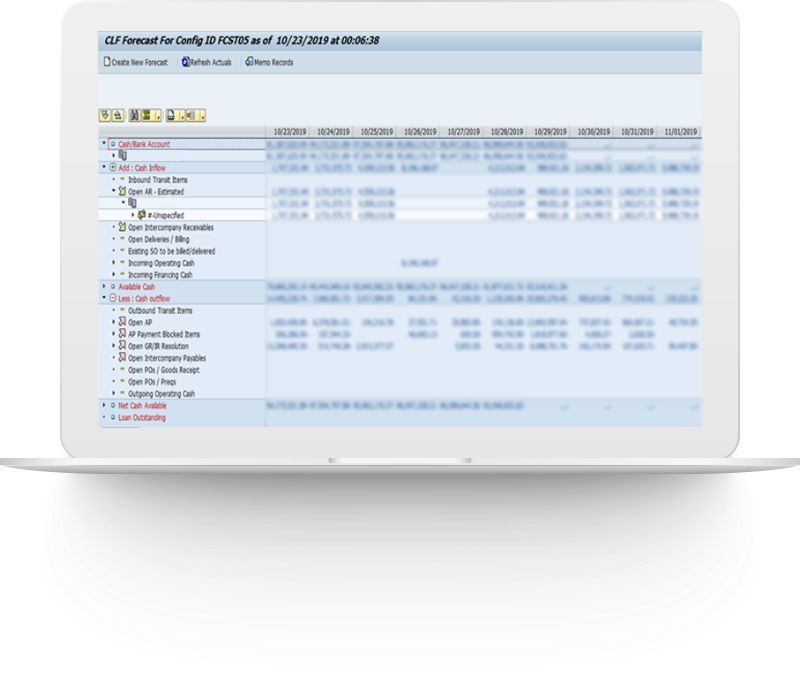 On-demand, single dashboard view of cash and liquidity actuals.
AI-powered forecasting provides highly accurate predictions.
Eliminate uncertainty and drive better control with crystal-clear visibility.
No delays as accurate information is available 24/7 in one convenient location.